Product Description
Call us at (956) 725-8898 for aircraft compatibility and product matching!

Toggle
REPLACE ANALOG GAUGES WITH ELECTRONIC DISPLAYS
Adaptable to a full range of instrument formats and functions, our GI 275 electronic display lets you keep the classic look of your panel while upgrading with modern, reliable glass touchscreen display technology.
Out with the old, in with the new. It flush mounts in a standard 3-1/8" round cutout.
From piston singles to jets, it's STC'd for more than one thousand make/model aircraft.
How do you see it? Attitude, altitude, airspeed, CDI, HSI, MFD or EIS.
It's available with precise digital ADAHRS and interface to drive select autopilots.
Connect your cockpit with built-in Wi-Fi® connectivity and BLUETOOTH® technology.
Know you'll get home with up to 60 minutes of optional backup battery power.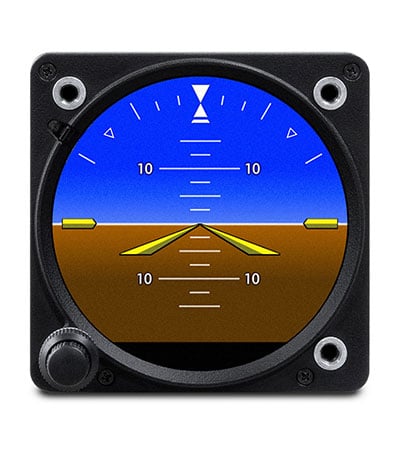 BASIC ATTITUDE
Save weight and maintenance/overhaul expense: replace that aging vacuum pump-driven attitude indicator, like the KI-256, with a reliable solid-state ADAHRS-driven GI 275 electronic display.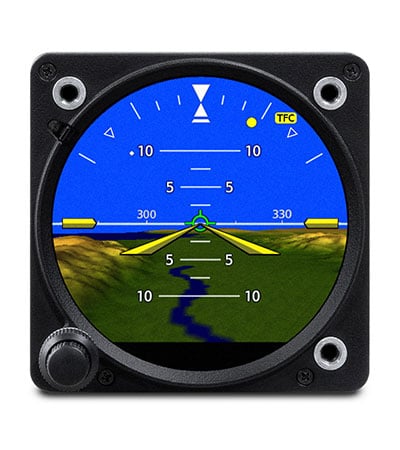 A LESS ARTIFICIAL HORIZON
To add situational awareness, your display can overlay attitude reference on an optional Garmin SVT™ synthetic vision landscape with flight path marker integration.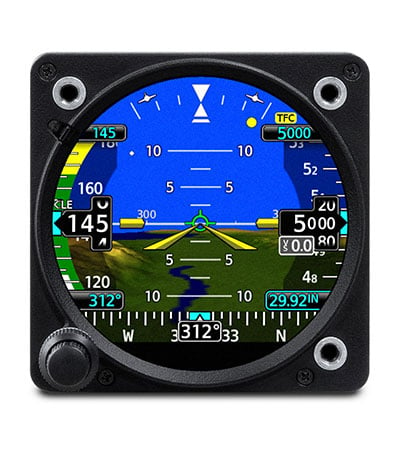 INSTRUMENT CONSOLIDATION
As your primary flight reference instrument, GI 275 features an integrated display to support all the essential readouts — attitude, altitude, airspeed and heading.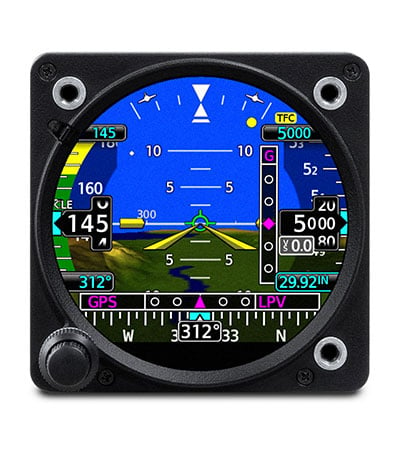 EDGE-TO-EDGE DISPLAY
The bright, high-resolution GI 275 touchscreen is sunlight-readable and maximizes the available space within the instrument panel cutout.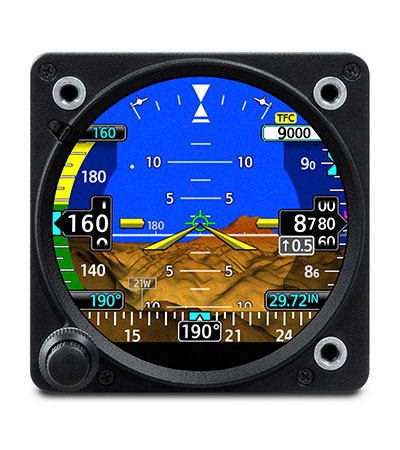 REFERENCE MARKERS
The GI 275 instrument can support display of selectable references to mark your arrival at a preselected altitude, heading or airspeed. Think overshoot avoidance.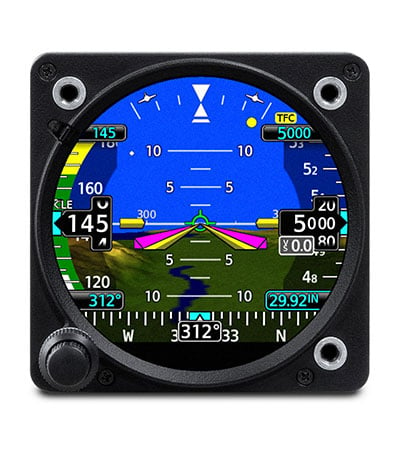 ADI AUTOPILOT INTEGRATION
With an optionally available built-in autopilot interface that can replicate existing indicator outputs like the KI-256, GI 275 can provide precise attitude information to drive select autopilots and display flight director command bar cues.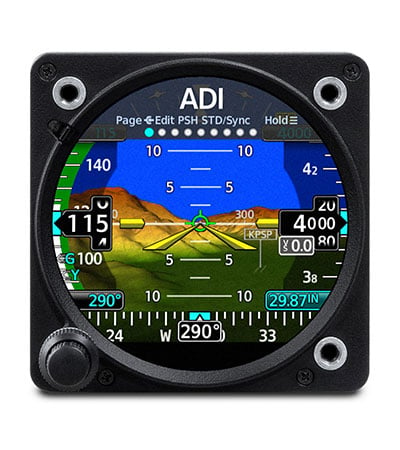 STANDBY ADI
For select aircraft and glass cockpit systems1, GI 275 can function as a standby flight instrument with MFD capability2for mapping, traffic, weather and more.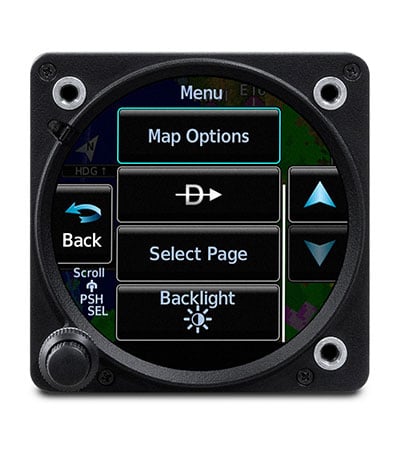 KNOB OR TOUCH CONTROLS
The touchscreen on GI 275 makes accessing its functions a breeze. A traditional concentric knob is also available for those who prefer that style of data input.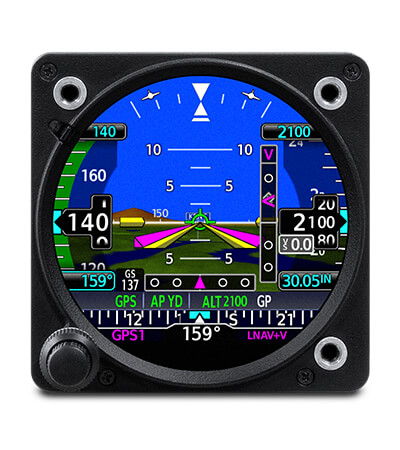 GFC™ 500 AUTOPILOT INTERFACE
The GI 275 instrument is compatible with our GFC 500 autopilot for light piston aircraft. It provides the required attitude reference and supports FD cues and mode annunciations for GFC 500.